Multi-factor authentication
While formidable tools, anti-virus software, firewalls, encryption, and others can easily be bypassed, opening your organization to risk. See how multi-factor authentication further reduces risks.
Trust everyone…or trust no one?
Cybercrimes are the fastest growing crimes in the United States. And the attacks are getting more sophisticated and destructive. See why "zero trust" is a more effective approach to security.
Make the best investment in your security
A savvy security partner can help you make the right investment in your security infrastructure, programs and policies. Test the strength of your security solutions provider with this checklist.
Build the case for network segmentation
A cybercriminal enters your network through a salesperson's cloud-connected computer, then gains access to sensitive customer financial data—unless you close the door.
Logicalis takes a holistic, architectural approach to your security infrastructure and leverages proven, industry-standard cybersecurity frameworks to align your security strategy to your business.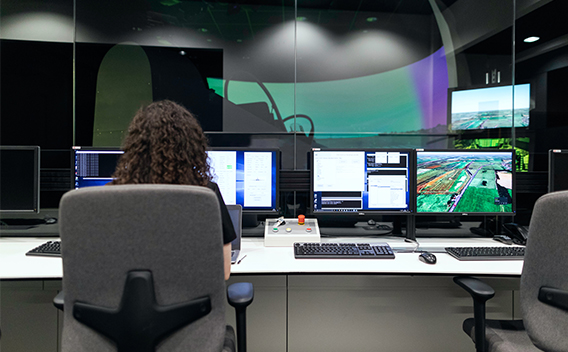 Business agility with security in your DNA
Cybersecurity is one of the biggest challenges your organization faces today. Make security an intrinsic part of your digital fabric with our manageable, adaptable, resilient, and responsive approach.
Read the datasheet
Modernize with IBM Power Servers + Logicalis
How to choose a security technology
Take advantage of a complimentary, personalized Security Workshop, with your experts and ours, and discover the best security technology for your organization and receive recommendations for next steps.
Schedule a workshop
Related Solutions and Partnerships
One of only five Global Gold partners, we have partnered with Cisco for over 20 years to create digital transformation success for thousands of businesses.
In the top 1% of Microsoft Azure partners globally, we help clients unlock their true potential using Microsoft products and solutions.
We're an IBM Platinum Partner with over 20 years under our belts—you can lean on us.
Navigate an ever-evolving market and turn uncertainty into success. 
Get in contact with us today.